24-01-2012
MIDWICH LAUNCHES WITH INTERMEC
Midwich and Intermec sign distributorship agreement
by Bruce Barbour
MIDWICH, the UK's leading trade-only distributor of technology solutions in printing, security, barcode, auto-ID, and digital imaging has today announced that it has entered into a distribution agreement with Intermec Technologies, the world's leading provider of rugged mobile business solutions. The agreement covers the distribution of Intermec's supply chain solutions in the United Kingdom and Ireland and signifies Intermec's desire to extend its reseller coverage to wider partner base. The move will see Intermec continue to expand its business in a number of strategic markets, such as distribution centres, field service, postal CEP and retail sectors.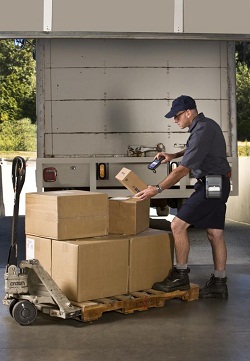 Established in 1979, MIDWICH has become a key value added distributor of print and imaging as well as electronics products and will be playing a key role in supporting the reseller community outside of the Intermec Platinum Partner base, especially towards those who currently do not sell Intermec products.
Mel Taylor, Intermec's Channel Director, EMEA added: 'As Intermec has focused on its strategic Market Deployment Environment opportunities (DE's) it is clear we do not have enough specialised partners in the UK. We require more expert partners in our chosen UK markets. Midwich is a specialist value added distributor that has a demonstrated critical mass of resellers that will enable the recruitment and development of new partners. They have clear differentiation in the security and hospitality sectors and will cross pollinate resellers to AIDC.'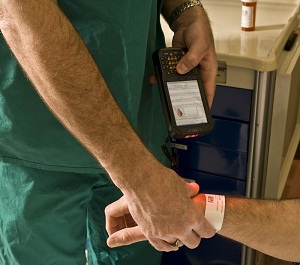 Alex Ward, director at Midwich commented: 'Adding the Intermec range of solutions to the Midwich auto-ID division shows our desire to invest and grow this side of our business. The Intermec product portfolio allows us to take a total solution from one vendor to the IT reseller market where we believe there are plenty of opportunities for this kind of technology. It is our role, with the support of Intermec to identify those accounts and help them take the Intermec solution to market.
'Throughout the negotiations both parties have been very clear that the partnership is in place to deliver incremental business opportunities. Midwich has the capability to take Intermec in to the IT arena while also identifying new opportunities that sit within the AIDC market, a market that Synergix, the AIDC division of Midwich, has been serving well for the last fifteen years.
'Midwich has the ability to vertically align its resellers, so we can quickly target new potential resellers whose primary sectors are strategic markets for Intermec.
'Midwich is ready for another market-leading brand within its barcode division and the agreement with Intermec certainly gives us this. This agreement represents an exciting chapter for us as we embark on what will be a significant year for the division.'